5K with my own headphones?
Hello. I would like to purchase the 5K Super but I am worried about not being able to use my Sennheiser HD 25 Light headphones. I see you can remove the integrated headphones from the headset but, even so, the protuberances on the sides could make the use of my own headphones a problem. The HD25 are not circumaural, but supraaural, but I'm not sure if the caps will touch the sides of the headset. As regard the headband of my headphones, I wonder if turning them a little to the front or to the back would be a solution. Another option I have is to purchase the 5K+. I have found it used in good condition for half the price of the Super. This model should not be problem as regard using headphones. As for the rest, I think they both are the same. The 180hz mode of the Super is not something I need.
Posted : 03/11/2022 3:25 am
Hello, thank you for your support of our products.
Currently, both the 5K Super and 5K Plus can support customers with their own headphones.
Sincerely.
Posted : 03/11/2022 12:08 pm
I know. My question is about ergonomics. Could you please provide information of the total external width between the integrated headphones so that I can see the free space I need? Thank you.
Posted : 03/11/2022 5:43 pm
Hi Elaphe,
The following picture shows the detailed parameters of our headphones. We hope this can help you.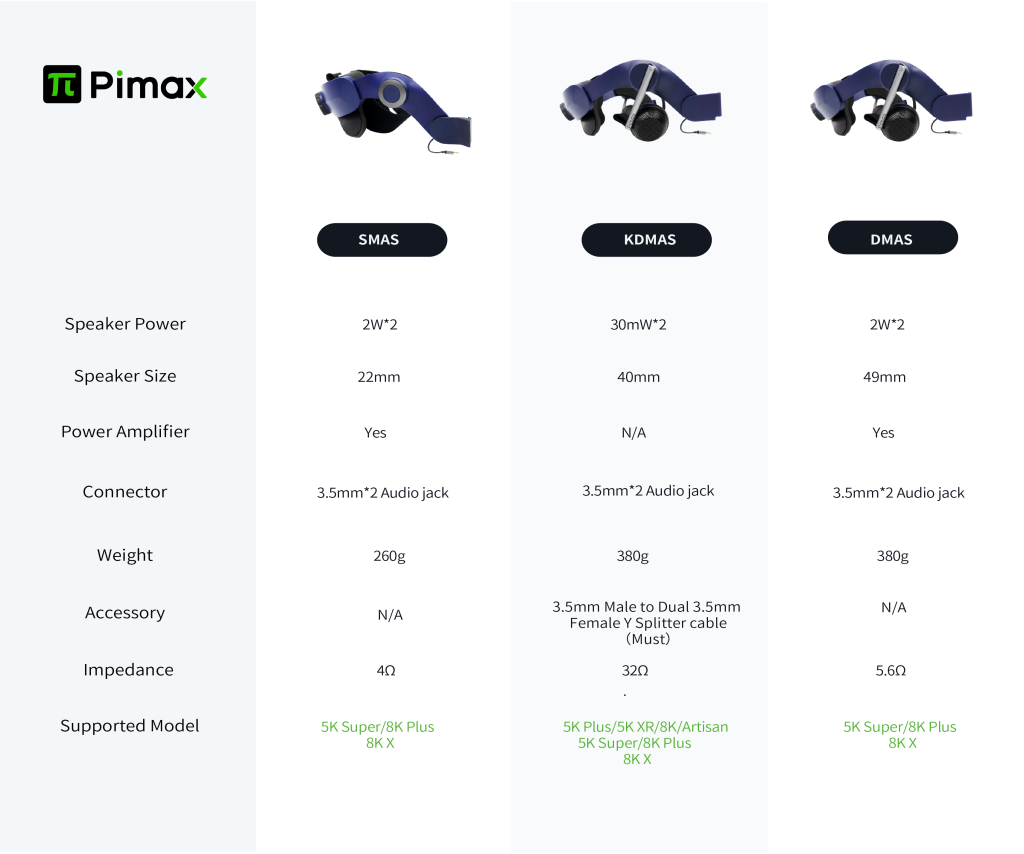 Sincerely.
Posted : 04/11/2022 11:26 am